"It is not only about work at the level of the State structures, but also being able to help people in situations of defenselessness, risk or precariousness."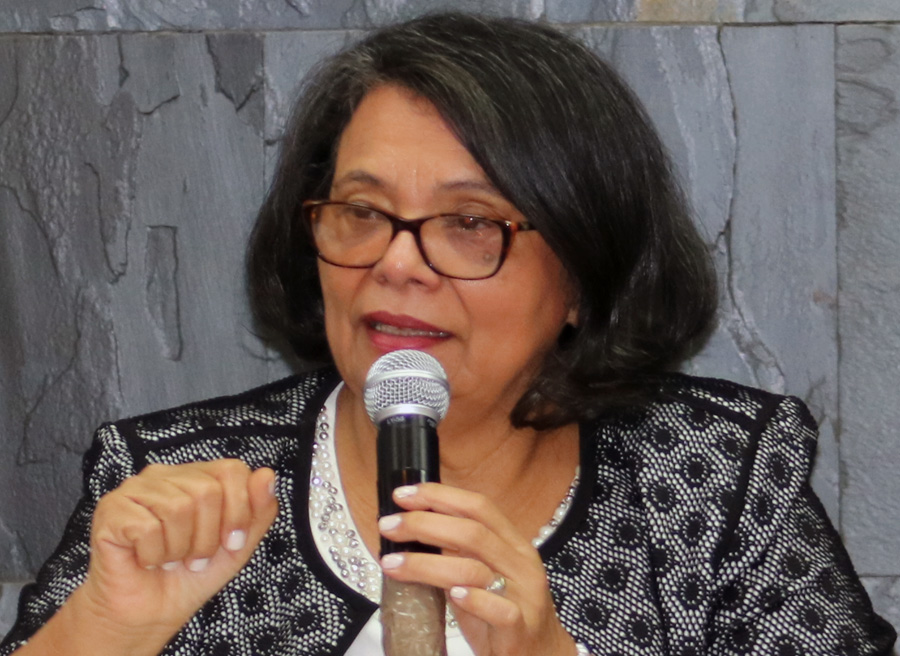 Academic Sociologist from the University of Costa Rica and Doctor Honoris Causa in Humanities from Trinity College of Hartford. Rector of the National Autonomous University of Honduras (UNAH) between 2009-2017, she was president for Central America of the Network of Macro Universities of Latin America and the Caribbean.
A professor at UNAH since 1979, she served as a professor at the National Defense College, has been a researcher at the Honduras Documentation Center (CEDOH), Arias Foundation for Human Progress and WOLA. In 2005 she created the National Observatory of Violence of the UNAH. In 2010, she was a member of the Truth and Reconciliation Commission created after the Coup d'état to the Executive Power in June 2009. She is currently director of the University Institute on Democracy, Peace and Security (IUDPAS).
In 2013 she received the "Women with Courage" award from the Secretary of State and the First Lady of the United States worldwide to women with leadership in defense of rights. That same year, she obtained the "Outstanding Woman" award from the Central American Parliament and in 2012 she received the Martin Luther King Award. Jr. for her fights against corruption and promoter of police purge.